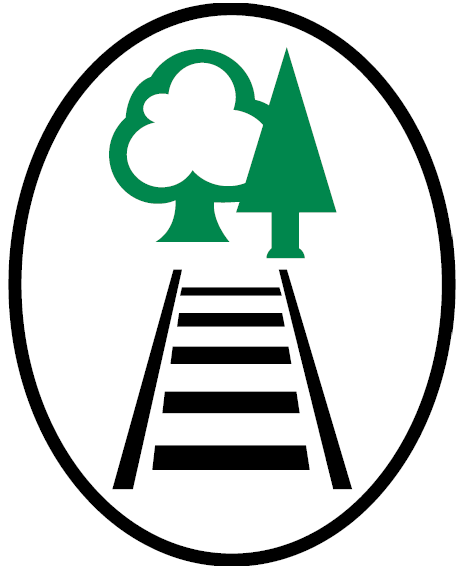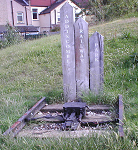 Addiscombe Railway Park - Events
The next work day will be on Sunday 14th May 2017 between 2pm to 5pm. All are welcome to join in, just watch or have a chat.
The activities may change depending on weather conditions but are likely to include one or more of the following:
Updating Community Garden Project
Tidying the overgrown water area.
Cutting grass at the Orchard / apple trees.
Litter picking.
Other Future Work Days
Sunday 11th June 2017 - 2pm to 5pm.
Sunday 9th July 2017 - 2pm to 5pm.
Sunday 13th August 2017 - 2pm to 5pm.
Sunday 10th September 2017 - 2pm to 5pm.
Past Events
The events and news archive contains details of all our past activities.
Record of Recent Events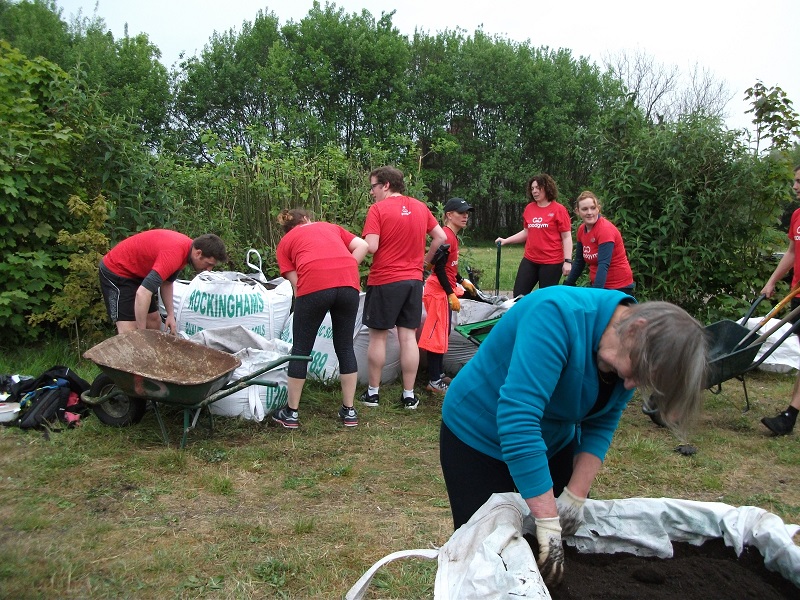 2nd May 201710 people from 'Good Gym' joined us in the Community Garden and filled 4 new raised beds with compost.
9th April 2017Nearly everybody helped around the Community Garden. A new low flower bed was created for the wild flowers from the Kew Gardens, Grow Wild project.
12th March 2017The work day was rather drizly and work was mostly grass cutting in the Garden area and replacing the protection around the young trees near the school. Frogs already spawning.
8th March 2017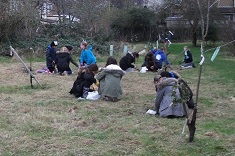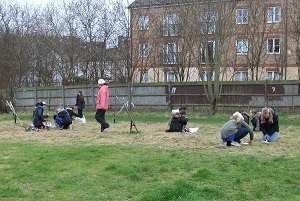 Girl Guides planted 300 bulbs between the trees in the Orchard.
12th February 2017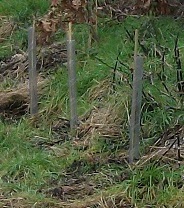 We planted 50 young trees around the park.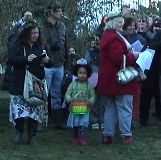 28th January 2017 We held our 2nd Wassail. Weather was dry and not too cold. Over 60 people attended and watched the morris dancers. See the event photographs photographs.
13th January 2017 Several members met at the orchard to learn about pruning the orchard tries. Snow was on the ground and still falling at the time.
8th January 2017 We met at the Community Garden widing the access for whell chairs and prams. Then moved to the school access triangle and tidied the area, weeding and pruning.
11th December 2016 The Community Garden was our main area of work again. Tidying the budlea and brambles in the Community Garden and cutting off dead brinches at the orchard.