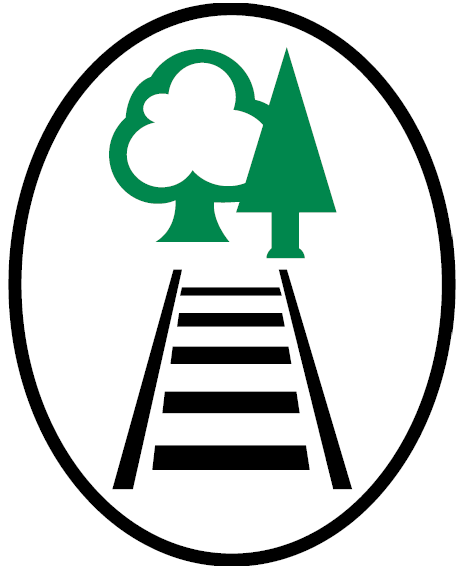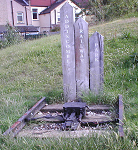 Addiscombe Railway Park - Events
The next work day will be on Sunday 13th May 2018 between 2pm to 5pm. All are welcome to join in, just watch or have a chat.
The activities may change depending on weather conditions but are likely to include one or more of the following:
Community Garden, grass cuttin, Weeding and Planting.
School exit triangle, weeding and grass cutting.
Cuting back brambles and undergrowth.
Litter picking and rubbish removal.
Other Future Work Days
Sunday 10th June 2018 - 2pm to 5pm.
Sunday 8th July 2018 - 2pm to 5pm.
Sunday 12th August 2018 - 2pm to 5pm.
Past Events
The events and news archive contains details of all our past activities.
Record of Recent Events
8th April 2018 First work day following the snow. We planted seeds and cleared rubbish from the Blackhorse Lane end of the park.
Our March events was cancelled due to late snow.
11th February 2018 A busy day, 3 bird bozes placed on trees, brambles removed at orchard, compost around orchard trees and cherry trees planted.
14th January 2018 A Dry cool day resulted in a lot being done, 20 trees planted, litter picking throughout the park and several raised beds were weeded ready for the spring vegetable planting. Four scouts and their leaders also joined us.
16th December 2017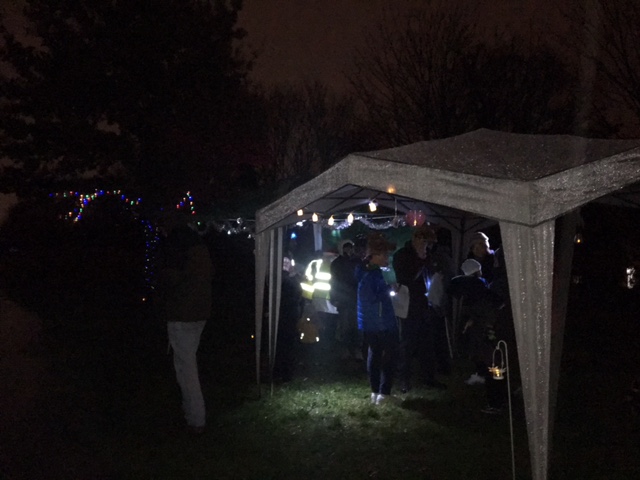 Carol Singing in the park attracted around 30 people on a cold rainy night.
10th December 2017 The 28th Croydon Scouts joined us again in the park on a cold snowy day and helped to plant 8 silver birch trees.
12th November 2017 Work started in the Community Garden, weeding the planters and generally tidying up. Bulbs and trees were planted in the park, and brambles were cleared near the school ready for tree planting. The 28th Croydon Scouts joined us, to work towards their Environmental badge.
4th November 2017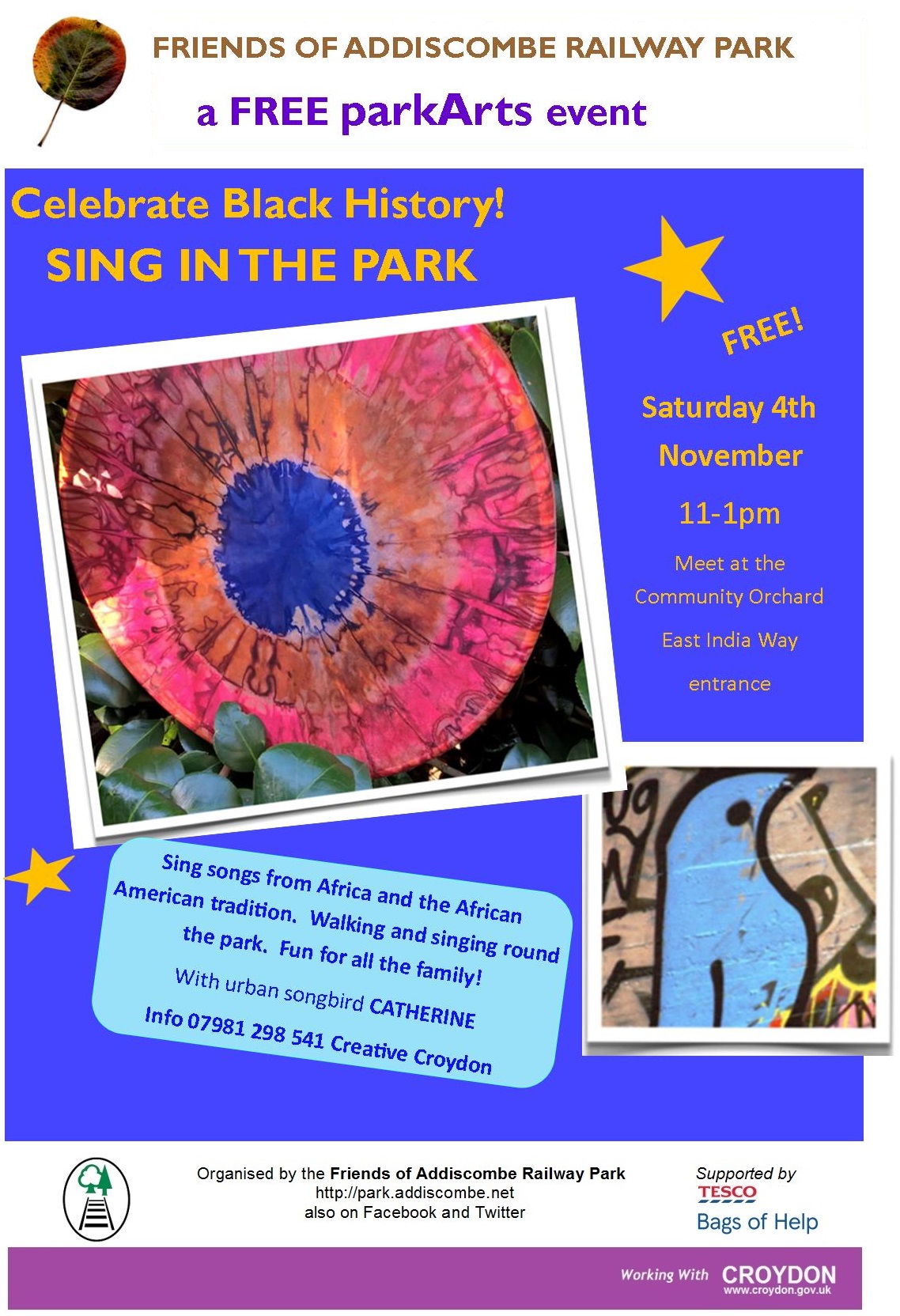 Our singing event was cancelled due to poor weather conditions.
28th October 2017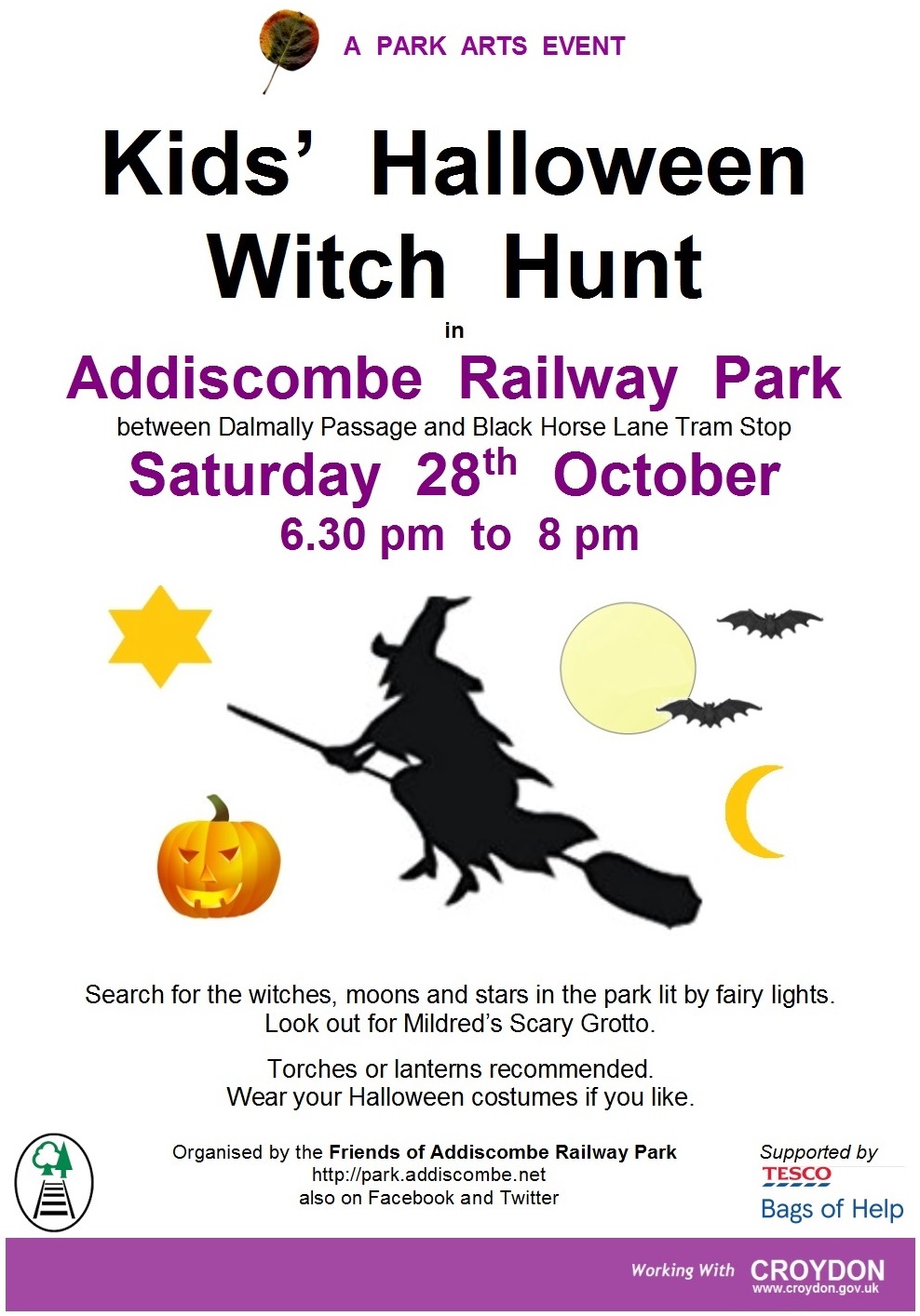 We held a Halloween event in the northern half of the park. It was attended by over 200 people.