Addiscombe Railway Park
Event 11th December 2011
We held our fourth park event on the 11th December 2011.
Work started at around 14:00 and continued until around 16:00.
We were very fortunate with the weather again, conditions were dry and not too cold.
One team removed the creeping plants from around the pond area.
The second cut back the undergrowth and creepers at the bridge end of the ditch.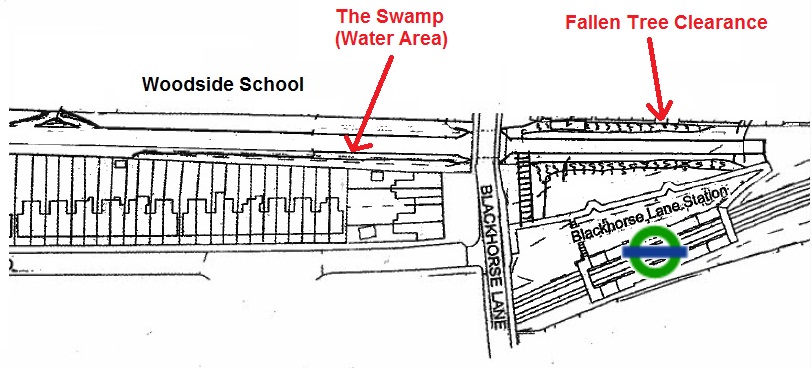 Map showing working areas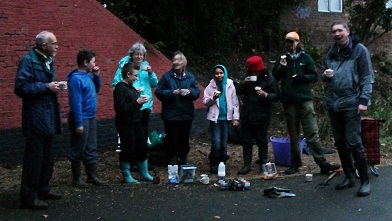 Volunteers taking a break at the end of the day


Photographs of the event are provided below.
We are interested in your comments and suggestions regarding the park, please email us or use the contact / feedback form.
Photographs of this event
Click on an image to view it full size.



Before work




After work




Before work




After work




Before work




After work




Before work




After work

Other views of the water course